Orchestra
SFCM Orchestra with Lara Downes and Edwin Outwater
Saturday, October 21 2023, 07:30 PM
at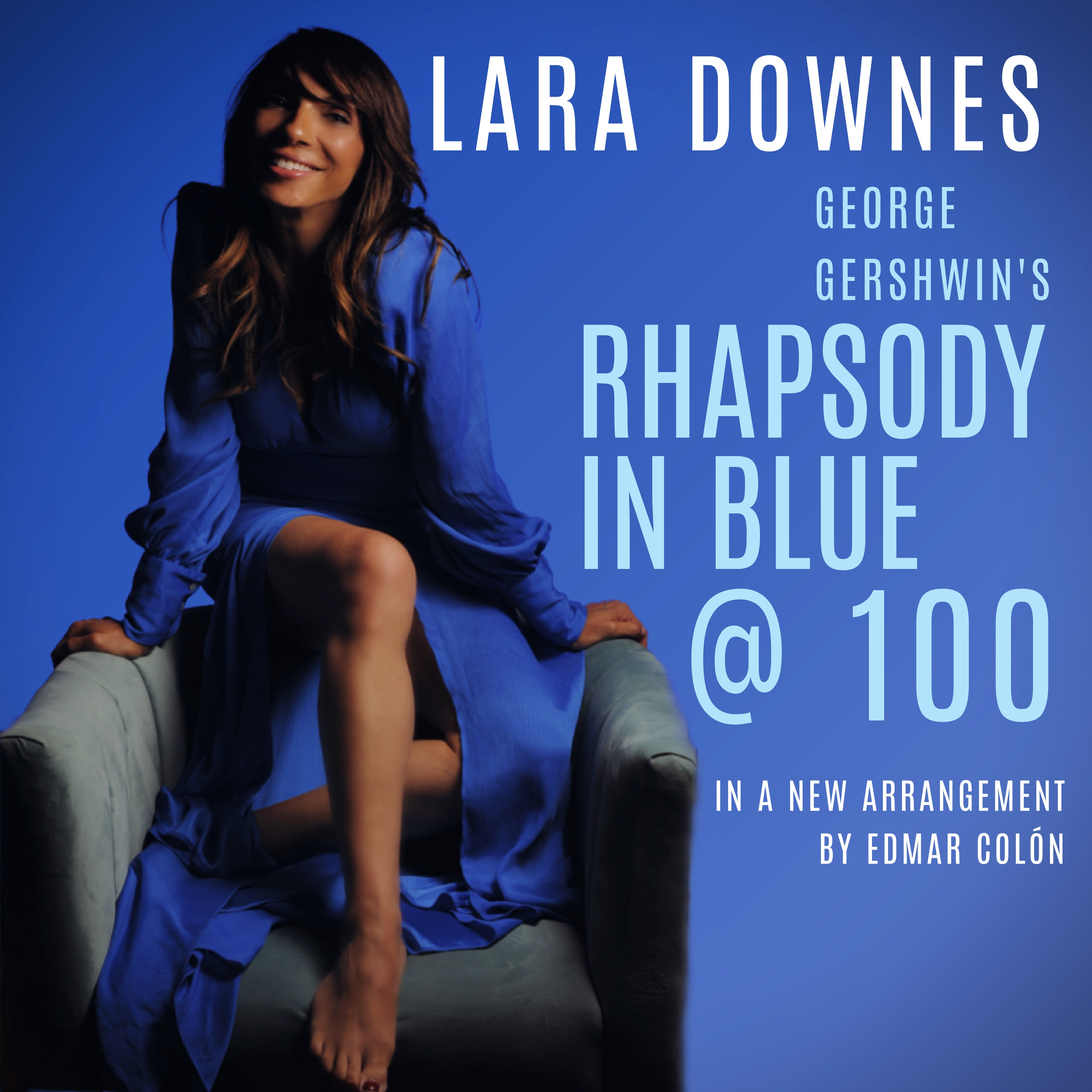 World Premiere of Gershwin's Rhapsody in Blue, arranged by Edmar Colón with SFCM Orchestra, Edwin Outwater, conductor, Lara Downes, piano soloist.
Lara Downes will be hosting a pre-concert talk with composer Edmar Colón, in Sol Joseph Recital Hall at 6:30PM. See more about the event here.
PROGRAM
George Gershwin, (arr. Edmar Colón): Rhapsody In Blue
Jameson Caps: Rumination (World Premiere)
Mason Bates: Anthology of Fantastic Zoology
       I. Forest. Twilight
       II. Sprite
       III. Dusk
       IV. The Á Bao A Qu
       V. Nymphs
       VI. Night
       VII. The Gryphon
       VIII. Midnight
       IX. Sirens
       X. The Zaratan
       XI. Madrugada
ARTISTS
Edwin Outwater, conductor
Lara Downes, piano
"Downes reminds us just who we are, a nation of diverse voices and experiences…. On display here — with all its regret, hope and pride — is America."
– NPR MUSIC
Honored as 2022 Classical Woman of the Year by Performance Today, American pianist Lara Downes has been called "a musical ray of hope" by NBC News and "an explorer whose imagination is fired by bringing notice to the underrepresented and forgotten" (The Log Journal). An iconoclast and trailblazer, her dynamic work as a sought–after soloist, a Billboard Chart–topping recording artist, a producer, curator, arts activist and advocate positions her as a cultural visionary on the national arts scene. Lara's musical roadmap seeks inspiration from the legacies of history, family, and collective memory, excavating a broad landscape of music to create a series of acclaimed performance and recording projects that serve as gathering spaces for her listeners to find common ground and shared experience.
Lara's recent and upcoming onstage adventures include guest appearances with The Philadelphia Orchestra, the Boston Pops, Detroit Symphony Orchestra, Louisville Orchestra, and Indianapolis Symphony Orchestra, with recitals and residencies at Ravinia, the Gilmore Festival, Carolina Performing Arts, Washington Performing Arts, Caramoor, Saratoga Performing Arts Center, the Cabrillo Festival, and Oregon Bach Festival, among others. Lara enjoys creative collaborations with an eclectic range of artists including folk icon Judy Collins, pianist Simone Dinnerstein, musical multi–hyphenate Rhiannon Giddens, former U.S. Poet Laureate Rita Dove, author John McWhorter, Broadway legend Brian Stokes Mitchell, baritone Thomas Hampson, and violinist Daniel Hope. Her close partnerships with prominent composers span genres and generations, with premieres and commissions coming from Adolphus Hailstork, Jennifer Higdon, Billy Childs, Paola Prestini, Arturo O'Farrill, Gerald Clayton, Jimmy Lopez–Bellido, Teddy Abrams, Clarice Assad, and many others.
Lara's adventurous approach to concept and curation have created a unique series of acclaimed recordings, including her 2023 release Love at Last on the Pentatone label, which reached #1 on the Billboard Classical Chart and was featured as an NPR Tiny Desk Concert. In 2022, Reflections: Scott Joplin Reconsidered, also reached the top of the Billboard chart and was featured in the New York Times and on NPR's Morning Edition.
Other recent albums include Florence Price: Piano Discoveries, a world–premiere recording of recently discovered piano works by that groundbreaking composer; and Some of These Days, a collection of freedom songs and spirituals reflecting on social justice, progress and equality. In 2019 For Love Of You marked Lara's concerto recording debut, celebrating the 200th birthday of the great pianist and composer Clara Schumann. In 2017, her Sony Classical release For Lenny was awarded the Classical Recording Foundation Award, and America Again was selected by NPR as one of "10 Albums that Saved 2016."
Lara is a highly visible media presence in her role as the creator and host of AMPLIFY with Lara Downes, an NPR Music series now in its third season, featuring intimate, profoundly personal video conversations with visionary Black artists and cultural leaders who are shaping our creative present and future. She is a frequent guest on national programs including NPR's Morning Edition, All Things Considered, City Lights and Performance Today, and she serves as Resident Artist for Classical KDFC in San Francisco and Classical KUSC in Los Angeles. Her work has been supported by the Mellon Foundation, the National Endowment for the Arts, the Sphinx Venture Fund, and the Center for Cultural Innovation, among others.
Lara is the creator and curator of Rising Sun Music, a recording series that shines light on the music and stories of Black composers over the past 200 years, featuring her collaborations with a wide range of leading instrumentalists and vocalists, including Davóne Tines, Will Liverman, Nicole Cabell and Regina Carter. Lara's fierce commitment to activism and advocacy brings her working with organizations including the ACLU, Feeding America, and Headcount, a non–partisan organization that uses the power of music to register voters and promote participation in democracy.
Ms. Downes is a member of the Yamaha Artist Roster.
About the SFCM Orchestra
As a member of the SFCM Orchestra, you'll experience firsthand the advantages of playing in a large ensemble. You'll also get a complete overview of orchestral repertoire, and that begins with examining both masterworks and lesser-known pieces of every era. The symphony orchestra has a large repertoire, and each stylistic period deserves attention. Do you take to the classical period works of Mozart and Haydn? The grand romantic works of Brahms and Tchaikovsky? How about the 20th-century masterpieces by Aaron Copland and Benjamin Britten? Add to that more recent works by such luminaries as John Adams and Joan Tower, and collaborations with Opera Theatre, and you're on your way to becoming the well-rounded, informed musician the performing world expects.
The SFCM Orchestra presents several performances a year that prominently feature student soloists. Participation also includes public orchestral workshops with distinguished guest conductors. Recent guests have included Donald Runnicles, Carl St. Clair, Nicola Luisotti, and Peter Oundjian.
VIEW SFCM'S EVENT HEALTH AND SAFETY POLICY
As of April 1, 2023, face masks will be optional and at personal discretion for all SFCM concerts & events.  Vaccinations are not required for visitors and guests to campus buildings and performances. Please visit SFCM's full Event Health & Safety policy to read more about our guidelines.