Recital - Collegiate Dept
Violin Department Recital
Monday, October 30 2023, 07:30 PM
at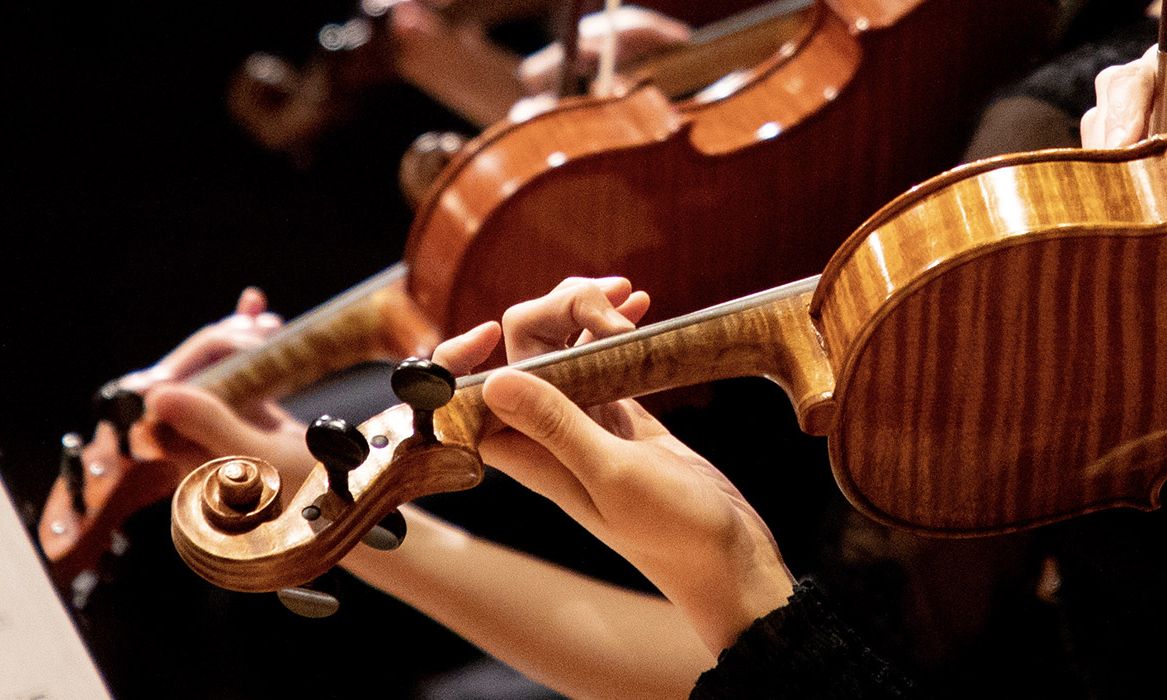 Program
Departmental Recitals showcase performance departments through its students. Featuring various students and repertoire, and curated by the faculty, performances in this recital highlight SFCM programs and the wide range of study. 
Collaborators:
Amy Chiu, piano
Yi-Chen Feng, piano
Pyotr Tchaikovsky: Violin Concerto in D Major, Op. 35
     I. Allegro moderato
Yiran Yao, violin
Amy Chiu, piano
Franz Schubert: Sonatina No. 1 in D Major, D. 383
Alexandra Santon, violin
Amy Chiu, piano
Aaron Copland: Sonata for Violin and Piano
    I. Andante semplice
Magdalena Zaczek, violin
Yi-Chen Feng, piano
Clara Schumann: Three Romances for Violin and Piano, Op. 22
    I. Andante molto
    II. Allegretto
    III. Leidenschaftlich schnell
Ava Gehlen-Williams, violin
Amy Chiu, piano
Eugène Ysaÿe: Sonata No. 3 in D Minor, Op. 27, "Ballade"
Catherine Lin, violin
Max Bruch: Violin Concerto No. 3 in D minor, Op. 58
    I. Allegro energico
Manny Vouse, violin
Amy Chiu, piano
Ernest Chausson: Poème
Archie Brown, violin
Amy Chiu, piano
Sergei Prokofiev: Violin Sonata No. 2 in D Major, Op. 94a
    I. Moderato
Anita Kuo, violin
Jason Kim, piano
About SFCM's Violin Department
Transform your playing in the heart of the Bay Area music scene. About 50 students study violin at SFCM, learning from world-class faculty members, including the concertmasters of the nearby San Francisco Symphony, Opera, and Ballet ensembles. As a violinist at SFCM, you'll perform with your peers, explore new possibilities for your instrument, and develop your voice through music from the baroque to the new.
VIEW SFCM'S EVENT HEALTH AND SAFETY POLICY
As of April 1, 2023, face masks will be optional and at personal discretion for all SFCM concerts & events.  Vaccinations are not required for visitors and guests to campus buildings and performances. Please visit SFCM's full Event Health & Safety policy to read more about our guidelines.