Concert - Collegiate
Voice Concerto Competition Finals
Friday, December 1 2023, 07:30 PM
at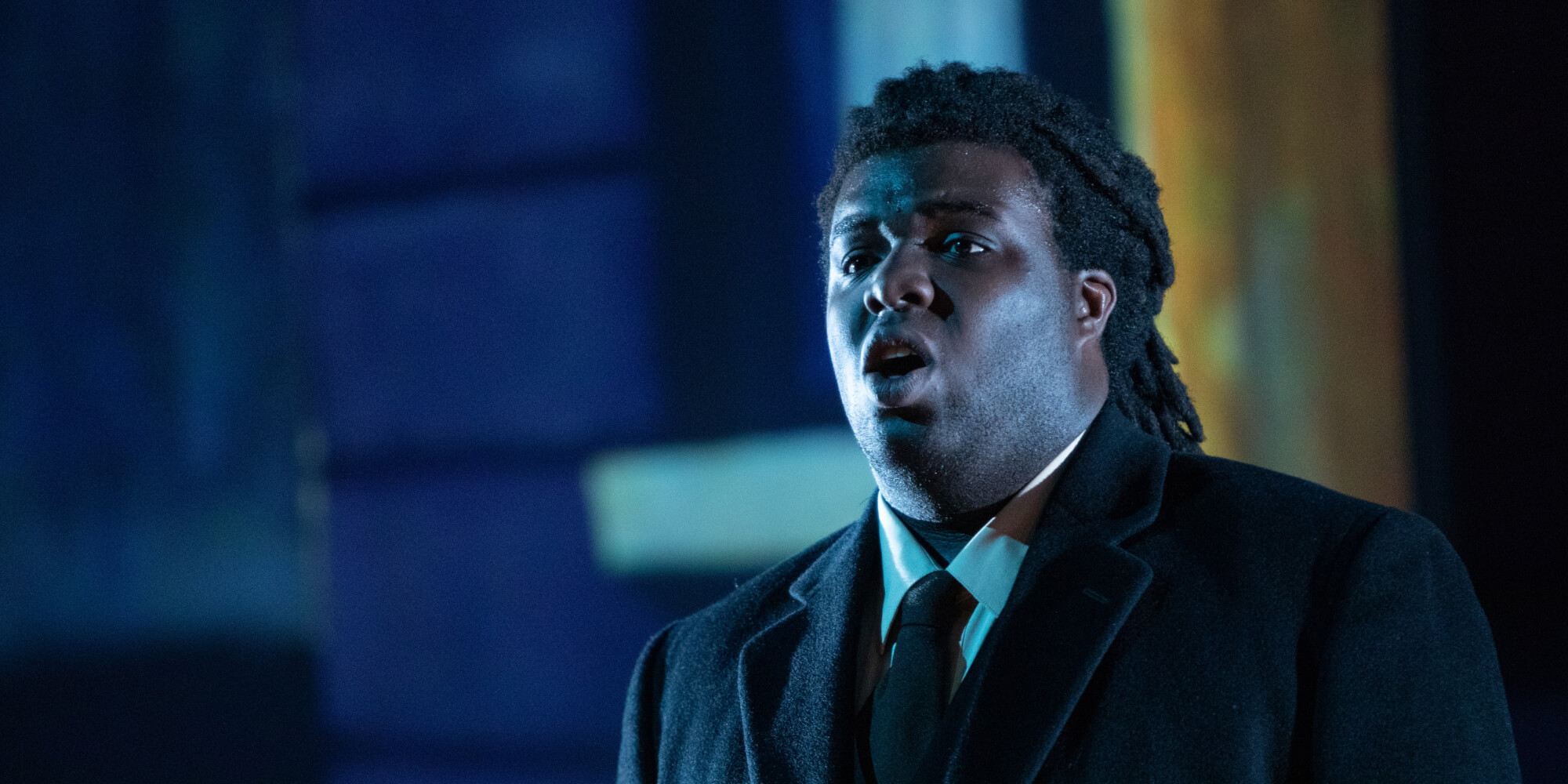 Program
Erich Wolfgang Korngold: Abschiedslieder, Op. 14
     I. Sterbelied
     II. Dies eine kann mein Sehnen nimmer fassen
     III. Mond, so gehst du wieder auf
     IV. Gefasster Abschied
Hope Nelson, voice
Kevin Korth, piano
John Daniel Carter: Cantata
     I. Prelude
     II. Rondo (Peter Go Ring Dem Bells)
     III. Recitative (Sometime I Feel Like a Motherless Child)
     IV. Air (Let Us Break Bread Together)
     V. Toccata (Ride On King Jesus)
Sydnee Turrentine-Johnson, voice
Kevin Korth, piano
Richard Strauss: 4 Lieder, Op. 27
     I. Ruhe, meine Seele!
     II. Cäcilie
     III. Heimliche Aufforderung
     IV. Morgen!
Alissa Goretsky, voice
Andrew King, piano
About SFCM's Voice Department
Find your voice—and your community. A tight-knit group, voice students work closely with all-star faculty who have performed at the Metropolitan Opera, San Francisco Opera, Houston Grand Opera, Paris Opera, Milan's La Scala, and many others. As a student at SFCM, you'll have the opportunity to regularly attend dress rehearsals at the San Francisco Opera and take advantage of performance opportunities around the Bay Area.
VIEW SFCM'S EVENT HEALTH AND SAFETY POLICY
As of April 1, 2023, face masks will be optional and at personal discretion for all SFCM concerts & events.  Vaccinations are not required for visitors and guests to campus buildings and performances. Please visit SFCM's full Event Health & Safety policy to read more about our guidelines.