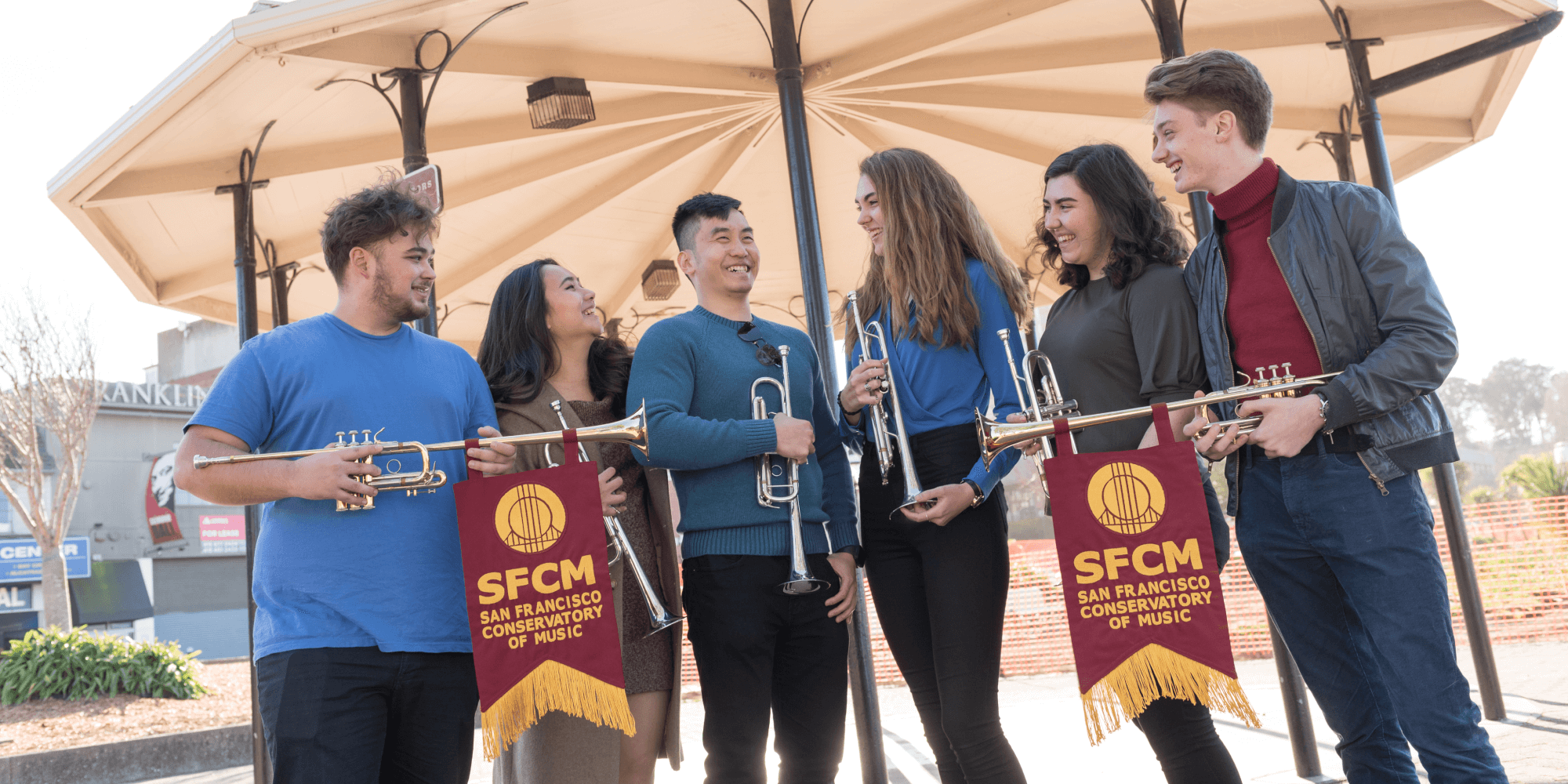 Support music students with a gift today.
Donate Now
Your gift changes lives.
No matter how you choose to support SFCM, your gift opens up a world of opportunities for the next generation of musicians. Our exceptionally talented students study with SFCM's dedicated faculty in order to achieve their best as artists, intellectuals, professionals, and individuals. At SFCM, we prepare our students to become successful in any endeavor through the study of music at the highest level. With a nearly year-round schedule of performances and outreach programming, all at low or no cost, we engage and enrich the lives of thousands of people every year. All of this is made possible by your support.
Ways to Give
Annual Giving

Make your support go where it's needed most, from attracting the best faculty and student talent to providing access to the highest-quality instruments and facilities. Make your gift now.

Monthly Giving

Your monthly contribution provides SFCM with a dependable base of support throughout the year and will continue for as long as you wish. Give Monthly

Designated Giving

Designate your gift of $2,500 or more to support performances, master classes, national and international events, community engagement, and more. Contact Lanlian Szeto, Director of Individual Philanthropy, at 415-503-6347 or lszeto@sfcm.edu.

Endowment Giving

Provide financial support to SFCM for generations to come. Contact James Steichen, Director of Principal Gifts, at 415-503-6393 or jsteichen@sfcm.edu.

Corporate Giving

Connect your business to SFCM and receive specially tailored benefits and recognition. Contact Thea Hashagen, Director of Proposal Development and Advancement Communications, at thashagen@sfcm.edu or 415-503-6289.
The San Francisco Conservatory of Music, Tax ID 94-1156610, is a non-profit organization as defined under Internal Revenue Service Code Section 501(c)3.