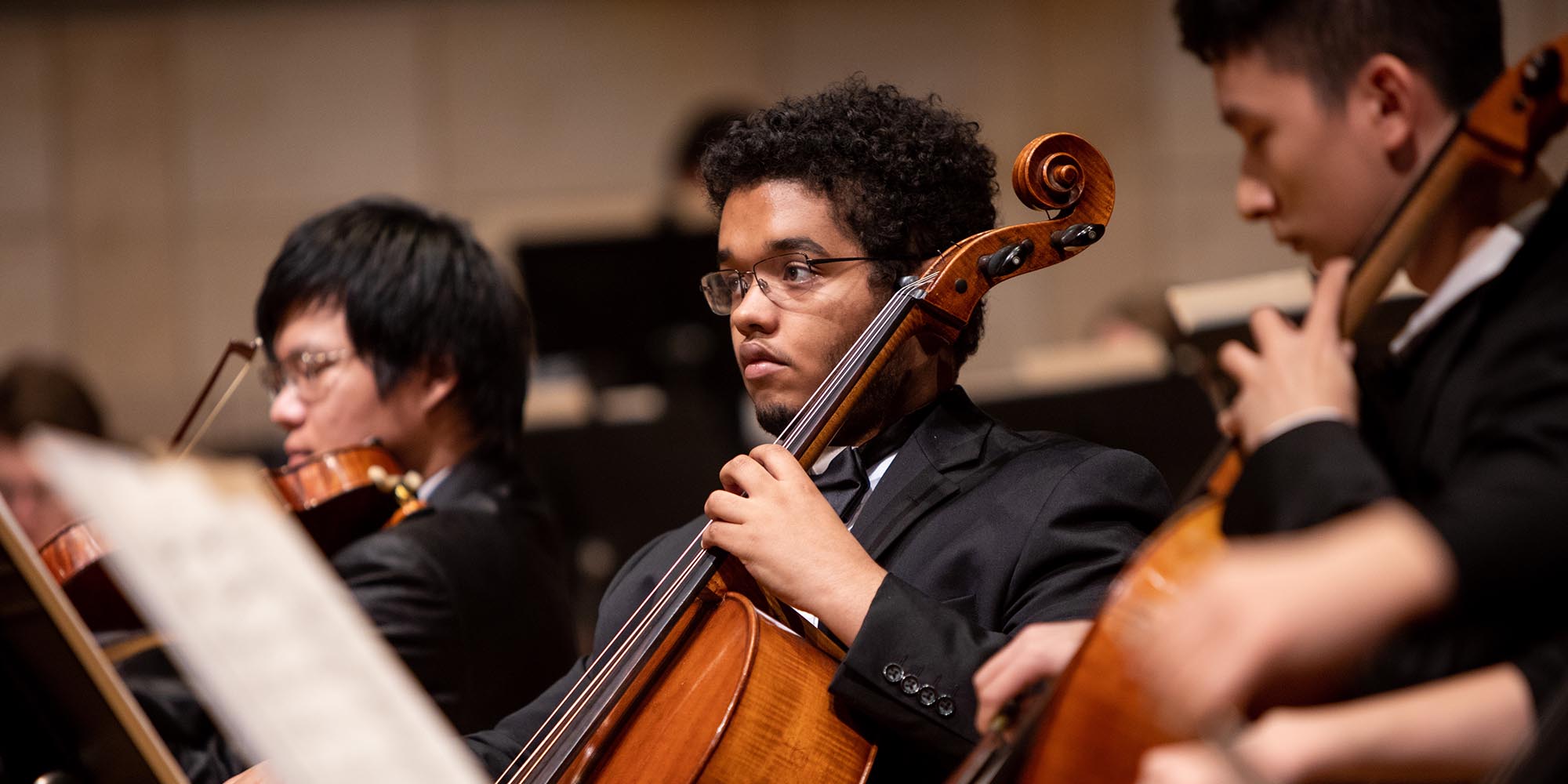 Event Ended
Student Recital
Eric Yang, cello - Elective Recital
Venue
Sol Joseph Recital Hall
50 Oak Street, San Francisco, CA 94102
View Map
Viewing Information
Masks Required in the Concert Venue.
No Tickets Required
Collaborator
Miles Graber, piano
PROGRAM
Johann Sebastian Bach: Cello Suite No. 2 in D Minor, BWV 1008
I. Prélude
II. Allemande
III. Courante
Antonín Dvořák: Cello Concerto in B Minor, Op. 104
I. Allegro
Miles Graber, piano
- Intermission -
César Franck: Violin Sonata in A Major, FWV 8 (arr. for cello)
I. Allegretto ben moderato
II. Allegro
Miles Graber, piano
Ching-ju Shih (石青如): The Green Island Serenade (綠島小夜曲)
Miles Graber, piano
Departments and Faculty Involved with This Event
Cello
About SFCM's Cello Department
Opportunity awaits you as a cellist at SFCM. Part of SFCM's comprehensive strings program, the cello department has a studio of about 29 students, all honing their craft with the guidance of four dedicated faculty members. Students can perform with resident ensembles such as the Conservatory Orchestra and chamber groups from the baroque to the contemporary, as well as enter the annual String Concerto Competition.
VIEW SFCM'S EVENT HEALTH AND SAFETY POLICY
Vaccinations remain not required for visitors and guests to campus buildings and performances. In any instance where an SFCM community member tests positive for Covid-19, they will be mandated to follow local, San Francisco Department of Public Health guidelines for isolation and quarantine. Please visit https://sfcm.edu/about-us/covid-19-information/event-health-safety to read the SFCM's full Event Health & Safety policy.