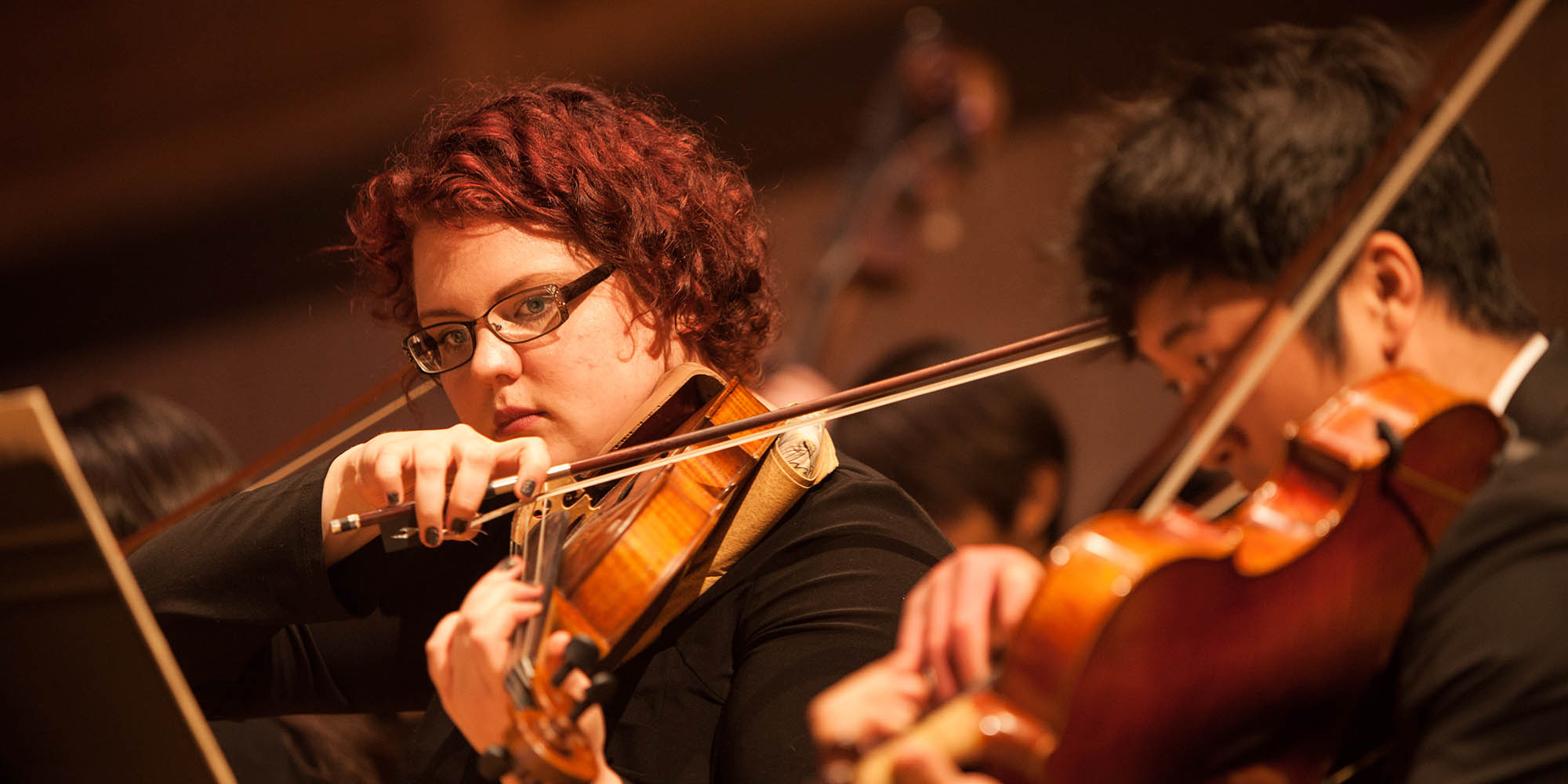 Event Ended
Faculty Artist Series
Dimitri Murrath, viola
Venue
Sol Joseph Recital Hall
50 Oak Street, San Francisco, CA 94102
View Map
Viewing Information
Full Vaccination Required.
Artist
Dimitri Murrath, viola
Hyeyeon Park, piano
Program
Florence Price: Elfentanz

Johann Sebastian Bach: Suite No. 1 for violoncello solo in G Major, BWV 1007
I. Prelude
II. Allemande
III. Courante
IV. Sarabande
V. Minuet I and II
VI. Gigue

Zoltán Kodály: Adagio for viola and piano

Dmitri Shostakovich: Sonata for Viola and Piano, Op. 147
I. Moderato
II. Allegretto
III. Adagio
Born in Brussels, Belgian American violist Dimitri Murrath has made his mark as a soloist on the international scene, performing regularly in venues including Kennedy Center (Washington), Wigmore Hall, Purcell Room, Royal Festival Hall (London), Kioi Hall (Tokyo) and Théâtre de la Ville (Paris). A first prize winner at the Primrose International Viola Competition, Dimitri Murrath has won numerous awards, including second prize at the First Tokyo International Viola Competition. In 2012, he was named laureate of the Juventus Festival, an award recognizing young European soloists. He is a 2014 Avery Fisher Career Grant recipient. With this award, Dimitri Murrath recorded and released his first solo album recording music by Vieuxtemps, Clarke and Hindemith in 2017. Dimitri Murrath began his musical education at the Yehudi Menuhin School studying with Natalia Boyarsky, and went on to work in London with David Takeno at the Guildhall School of Music and Drama. He graduated from the New England Conservatory as a student of Kim Kashkashian. After 9 years on the viola and chamber music faculty at New England Conservatory, Dimitri Murrath joined the San Francisco Conservatory of Music in 2017. Dimitri Murrath participates in the Music for Food project, which raises awareness of the hunger problem faced by a large percent of the population, and gives the opportunity to experience the powerful role music can play as a catalyst for change.
Departments and Faculty Involved with This Event
Viola
About SFCM's Viola Department
Study viola at SFCM and bring this traditionally mid-range instrument to the vanguard of the performing world. Four faculty members and about 20 students make up SFCM's viola department. Studio sizes are kept small, ensuring performance opportunities and tailored instruction for each student in the department. Ensembles available to viola players include baroque and early-music ensembles, contemporary groups, and the Conservatory Orchestra.
VIEW SFCM'S EVENT HEALTH AND SAFETY POLICY
The health and safety of the SFCM community and its patrons is of the highest priority. To help maintain a safe environment on campus for the SFCM community, and in adhering to San Francisco city guidelines, patrons are required to show proof of full vaccination to attend SFCM events. Please visit https://sfcm.edu/about-us/covid-19-information/event-health-safety to read the SFCM's full Event Health & Safety policy.