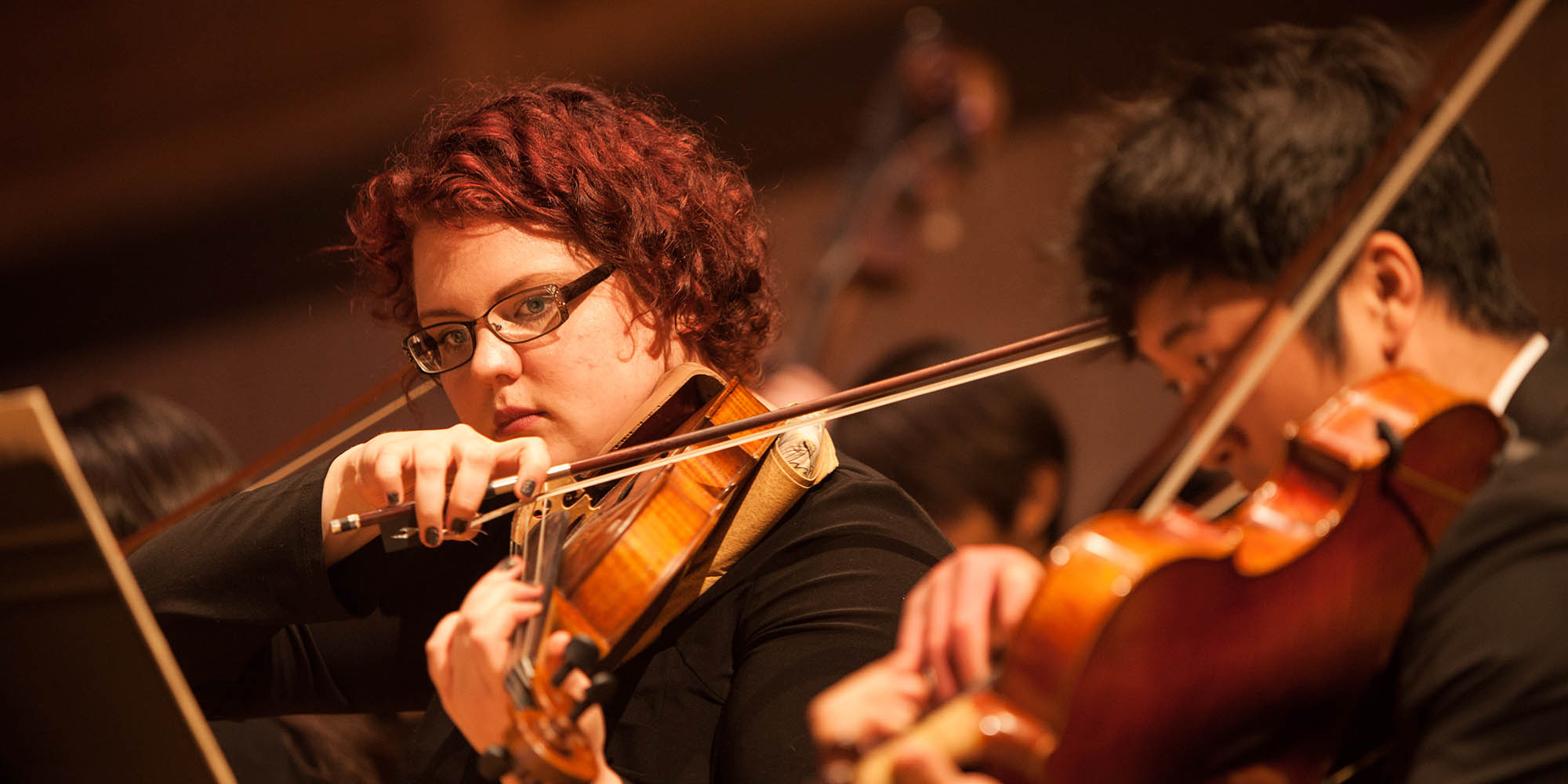 Event Ended
Student Recital
Laura Huey, First Year Master's Viola Recital
Venue
Sol Joseph Recital Hall
50 Oak Street, San Francisco, CA 94102
View Map
Viewing Information
Full Vaccination Required.
Collaborator
Amy Chiu, piano
Program
Johann Sebastian Bach: Sonata for Viola da Gamba in G Major, BWV 1027
I. Adagio
II. Allegro ma non tanto
III. Andante
IV. Allegro moderato
Elliott Carter: Elegy for Viola and Piano
Carl Maria von Weber: Andante e Rondo Ungarese, J. 79
-Intermission-
Paul Hindemith: Der Schwanendreher
I. Langsam - Mäßig bewegt - mit Kraft
II. Sehr ruhig - Fugato
III. Variationen - Mäßig schnell
About SFCM's Viola Department
Study viola at SFCM and bring this traditionally mid-range instrument to the vanguard of the performing world. Four faculty members and about 20 students make up SFCM's viola department. Studio sizes are kept small, ensuring performance opportunities and tailored instruction for each student in the department. Ensembles available to viola players include baroque and early-music ensembles, contemporary groups, and the Conservatory Orchestra.
VIEW SFCM'S EVENT HEALTH AND SAFETY POLICY
The health and safety of the SFCM community and its patrons is of the highest priority. To help maintain a safe environment on campus for the SFCM community, and in adhering to San Francisco city guidelines, patrons are required to show proof of full vaccination to attend SFCM events. Please visit https://sfcm.edu/about-us/covid-19-information/event-health-safety to read the SFCM's full Event Health & Safety policy.