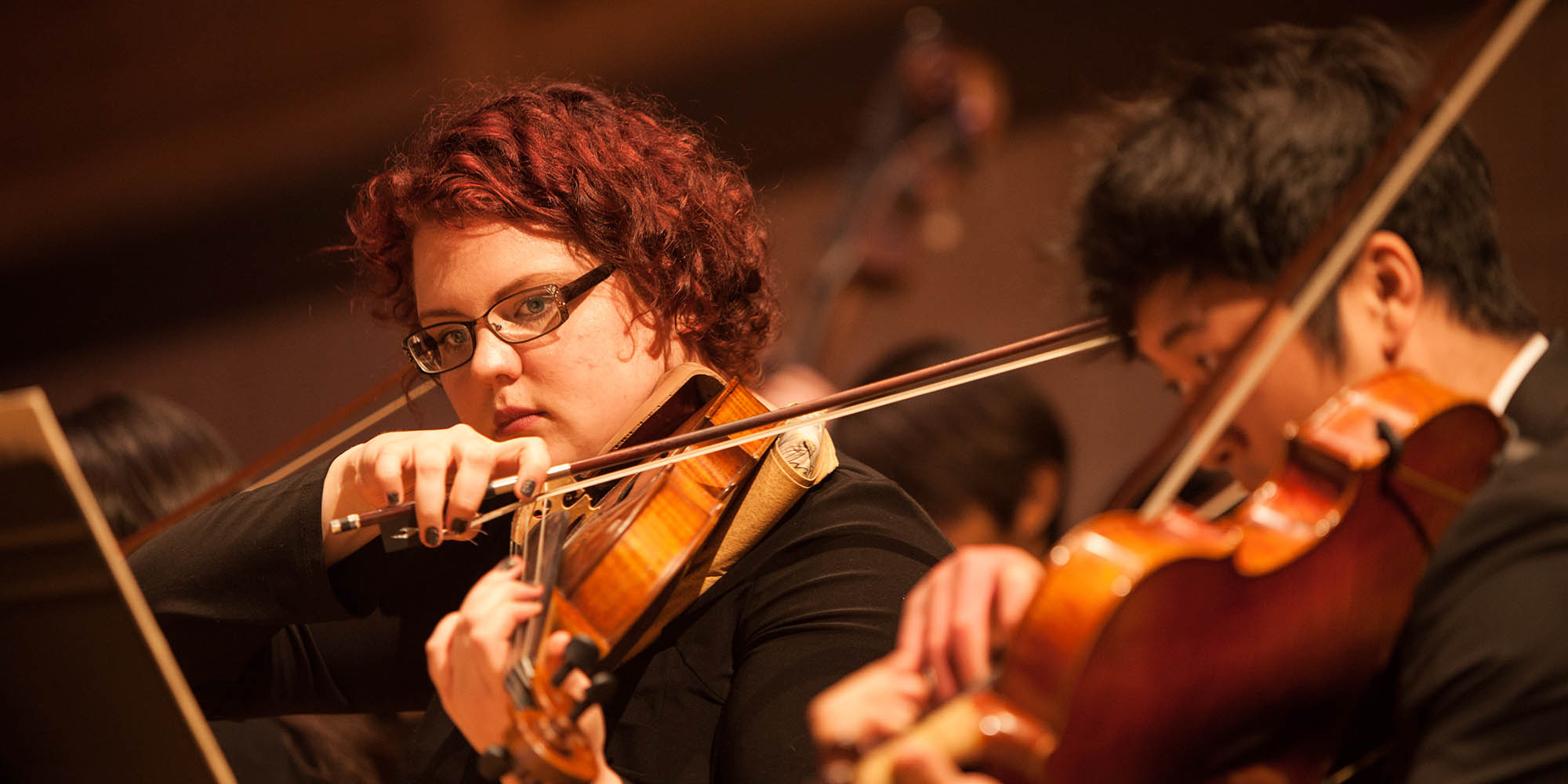 Event Ended
Department Recital
Viola Department Recital
Venue
Sol Joseph Recital Hall
50 Oak Street, San Francisco, CA 94102
View Map
Viewing Information
Masks Required in the Concert Venue.
Collaborators
Amy Chiu, piano
Jenny Ma, piano
Coco Chen, piano
PROGRAM
Henri Vieuxtemps: Sonata for Viola and Piano in B-flat Major, Op. 36
II. Barcarolla
Li-Jen Wang, viola
Amy Chiu, piano
Rebecca Clarke: Morpheus
Joshua Choi, viola
Jenny Ma, piano
Johann Sebastian Bach: Cello Suite No. 5 in C Minor, BWV 1011
I. Prélude
Tristan L'Heureux, viola
J. S. Bach: Cello Suite No. 4 in E-flat Major, BWV 1010
II. Allemande
III. Courante
Chaemyung Lee, viola
William Walton: Viola Concerto
I. Andante comodo
Janet Yang, viola
Coco Chen, piano
Béla Bartók: Viola Concerto, Sz. 120
II. Adagio religioso
III. Allegro vivace
Zoe Yost, viola
Coco Chen, piano
About SFCM's Viola Department
Study viola at SFCM and bring this traditionally mid-range instrument to the vanguard of the performing world. Four faculty members and about 20 students make up SFCM's viola department. Studio sizes are kept small, ensuring performance opportunities and tailored instruction for each student in the department. Ensembles available to viola players include baroque and early-music ensembles, contemporary groups, and the Conservatory Orchestra.
VIEW SFCM'S EVENT HEALTH AND SAFETY POLICY
As of April 1, 2023, face masks will be optional and at personal discretion for all SFCM concerts & events. Vaccinations are not required for visitors and guests to campus buildings and performances. Please visit SFCM's full Event Health & Safety policy to read more about our guidelines.