Retention and Graduation Rates
Retention and Graduation Rates
RETENTION RATES FOR FIRST-TIME STUDENTS PURSUING BACHELOR'S DEGREES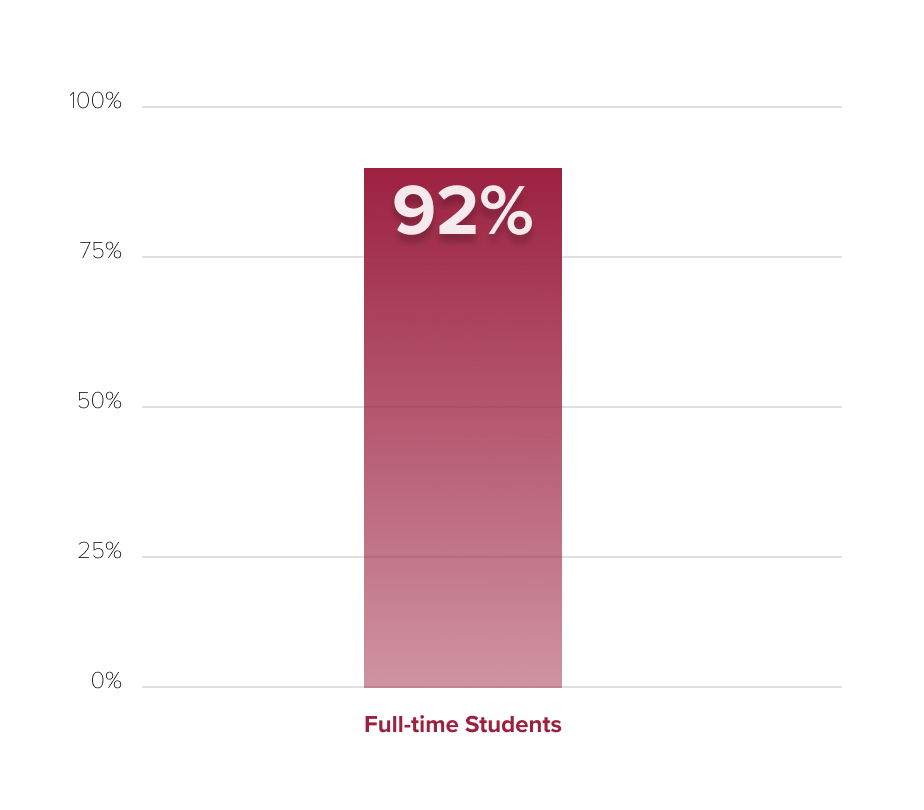 Percentage of Students Who Began Their Studies in Fall 2018 and Returned in Fall 2019
Retention rates measure the percentage of first-time students who are seeking bachelor's degrees who return to the institution to continue their studies the following fall.
OVERALL GRADUATION AND TRANSFER-OUT RATES FOR STUDENTS WHO BEGAN THEIR STUDIES IN FALL 2013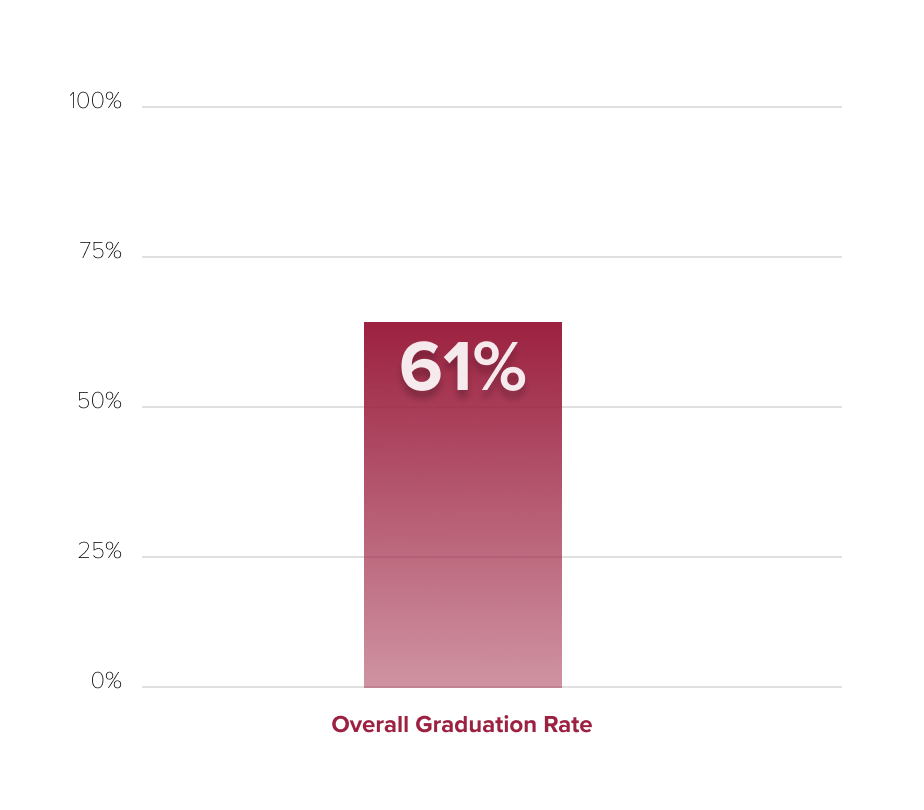 Percentage of Full-time, First-Time Students Who Graduated or Transferred Out Within 150% of "Normal Time" to Completion for Their Program
The overall graduation rate tracks the progress of full-time, first-time degree- or certificate-seeking students to see if they completed their program within 150% of "normal time" (i.e., within six years for a bachelor's degree and within three years for a certificate). Students who have already attended another postsecondary institution, or who began their studies on a part-time basis, are not tracked for this rate. At SFCM, 79% of entering students were counted as "full-time, first-time" in Fall 2019.
GRADUATION RATES FOR STUDENTS PURSUING BACHELOR'S DEGREES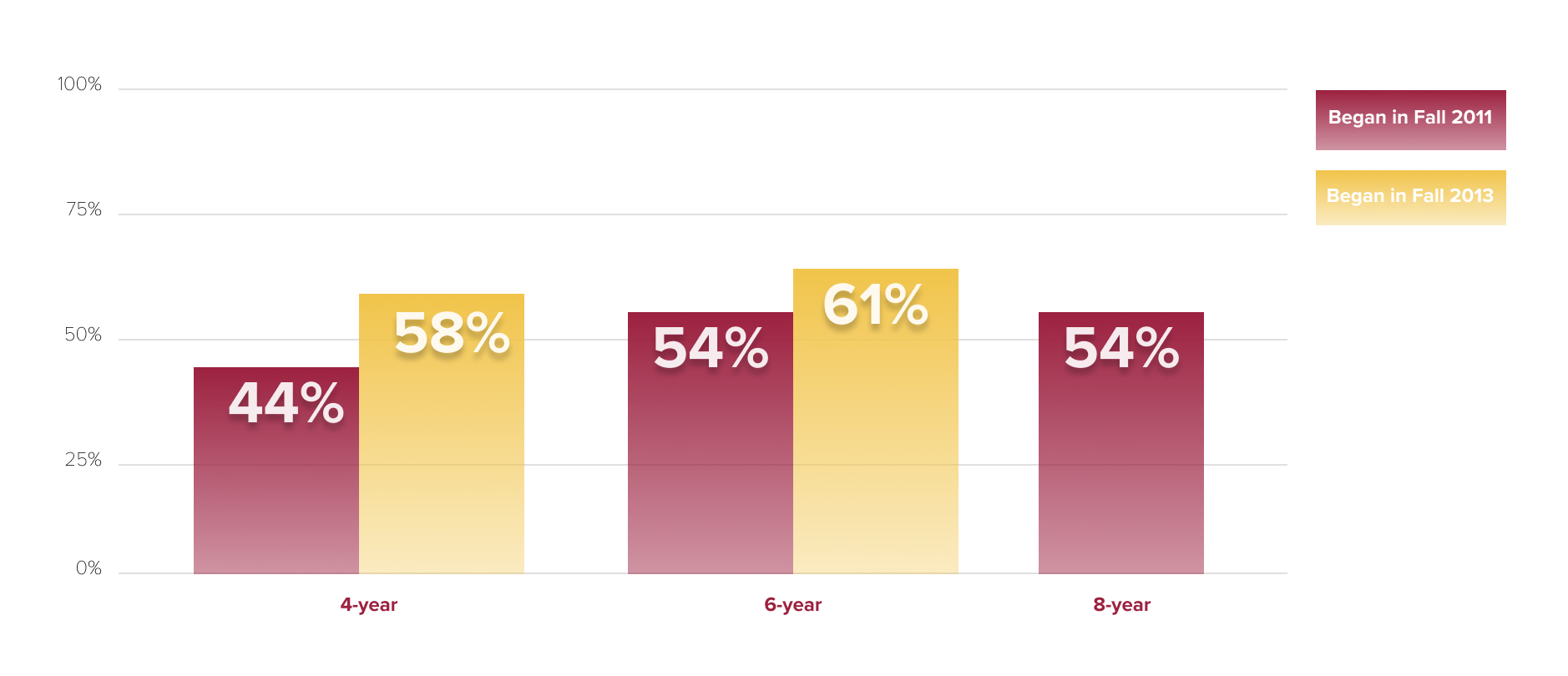 Percentage of Full-time, First-time Students Who Graduated in the Specified Amount of Time and Began in Fall 2011 or Fall 2013
6-YEAR GRADUATION RATE BY GENDER FOR STUDENTS PURSUING BACHELOR'S DEGREES
Percentage of Full-time, First-time Students Who Began Their Studies in Fall 2013 and Received a Degree or Award Within 150% of "Normal Time" to Completion for Their Program
6-YEAR GRADUATION RATE BY RACE/ETHNICITY FOR STUDENTS PURSUING BACHELOR'S DEGREES

Percentage of Full-time, First-time Students Who Began Their Studies in Fall 2013 and Received a Degree or Award Within 150% of "Normal Time" to Completion for Their Program