Collaboration is the heart of expression.
MADE FOR TOP PIANO AND STRING PLAYERS
The String and Piano Chamber Music degree and diploma programs are a year-round focus on chamber music, providing the same atmosphere of a summer festival. Performance opportunities will be wide-ranging through workshops, masterclasses, and concerts for the public—all while playing regularly with acclaimed industry professionals and faculty, including Dimitri Murrath, Ian Swensen, Jennifer Culp, Bonnie Hampton, Jean-Michel Fonteneau, and members of SFCM's quartet-in-residence, The Telegraph Quartet. SFCM created the nation's first graduate String and Piano Chamber Music program and the musical excellence continues to this day.

The String and Piano Chamber Music program is one of SFCM's most selective. Intentionally small, the program allows for several talented individuals each year, meaning that students in the program enjoy unrivaled access to learn from and perform with top faculty and accomplished guest artists.

Chamber Music Students will experience high profile performance opportunities through SFCM's unique Chamber Music Residency Series, giving members of the program the opportunity to intensely and perform closely with exciting and world renowned chamber musicians. Recent artists-in-residence include Marcy Rosen, Tessa Lark, Donald and Vivian Weilerstein, and the Miro Quartet.

SFCM's groundbreaking partnerships with Opus3 Artists and Askonas Holt give conservatory students a direct link to some of the most successful artists worldwide as well as inviting limitless connection and collaboration.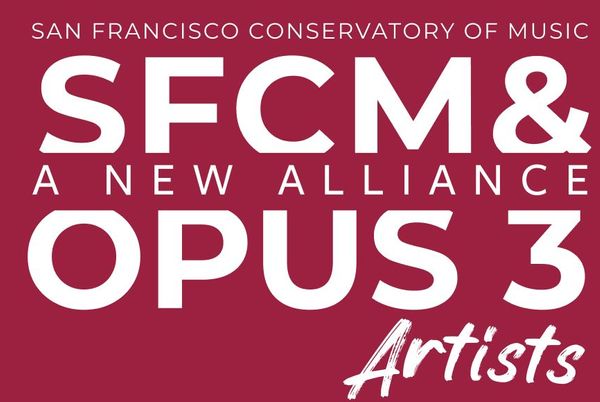 SFCM changed global music education in 2020 by acquiring management company
Opus3 Artists
, home to over 250 top musicians. Masterclasses, recording sessions, and side-by-sides with members of the Opus 3 roster are only the beginning of our work together to invent the future of performances.

Start on your path to excellence.