SFCM Alumni, Faculty, Represented at 64th GRAMMY awards
Alumnus Rogét Chahayed was recognized for his work with pop duo Doja Cat and SZA. Faculty Leslie Ann Jones won her 7th GRAMMY. Opus 3 Artists were also represented.
It's the biggest night in music and SFCM was well represented. This year's GRAMMY awards included wins and recognition for alumni, faculty, and several Opus 3 Artists across various categories.
Alumnus Rogét Chahayed '10 won his first GRAMMY award. The Conservatory trained pianist was recognized as a producer for the hit single Kiss Me More by Doja Cat and SZA who won for Best Pop Duo, Group Performance. Chahayed was also nominated for Producer of the Year, Non-Classical and five other categories. Chahayed studied piano while at SFCM, after graduation he became and composer and producer working under the mentorship of Dr. Dre.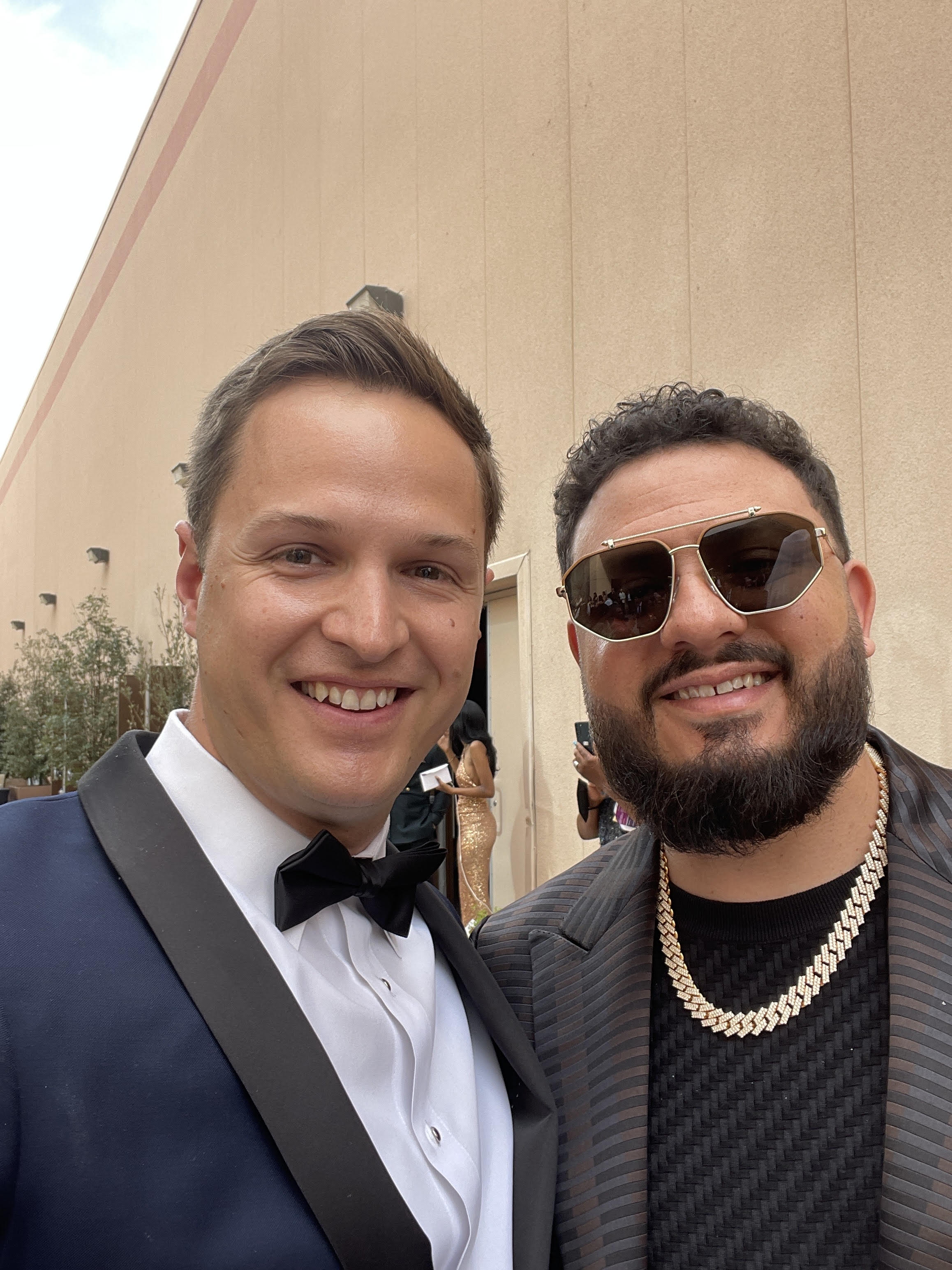 In a recent interview with The New York Times Chahayed told the publication that he often draws on his Conservatory education when creating new music, "Producing music today reminds me a lot of the way Mozart would compose. Obviously a lot of Mozart's music is very simple and digestible, it's so open that if you make a mistake, you can hear everything. The difficulty is finding the simplicity, finding that golden chord progression," he said.
Visiting faculty member Leslie Ann Jones won a GRAMMY for Best Engineered Album, Classical Chanticleer Sings Christmas. This is Jones' 7th Grammy win.
Opus 3 Artists had numerous musicians win awards. Opus 3 is the leading artist management company acquired by SFCM in 2020. Working musicians often visit the Conservatory for an artist-in-residence and masterclass. Opus 3 Artists who won GRAMMYs this year include Béla Fleck, Anthony Roth Costanzo, Tamara Mumford, Morris Robinson, Yo-Yo Ma, Emanuel Ax, Jennifer Koh and Chanticleer.
SFCM also helped contribute to the 2022 GRAMMYs in October when members of the Recording Academy came to the new Bowes Center for a listening event. Members of the prestigious Academy used specialized sound equipment and a studio from the Technology and Applied Composition (TAC) Program and held masterclasses with students.
Learn more about studying at SFCM.